Aliquam ac dui vel dui vulputate consectetur. Mauris accumsan, massa non consectetur condimentum, diam arcu tristique nibh, nec egestas diam elit at nulla. Suspendisse potenti. In non lacinia risus, ac tempor ipsum. Phasellus venenatis leo eu semper varius.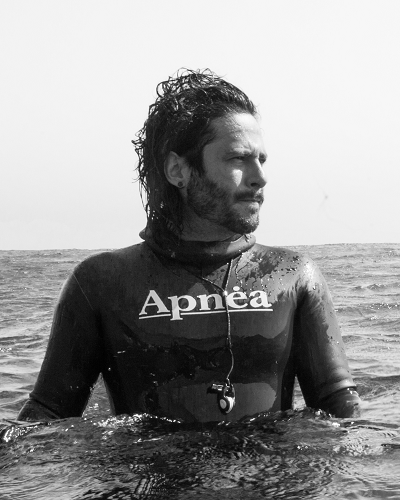 Cristian Castaño Villa
Trainier instructor
---
Cristian, although born far from the sea in the high mountains of the Colombian Andes, has always had a love for the ocean. He began his freediving career in Koh Tao, Thailand in 2014 and since has been teaching in some of the most recognized freediving spots around the world including; Thailand, Indonesia, Philippines, Egypt and now, Honduras. Cristian holds a wealth of experience as an instructor in both AIDA (instructor trainer) and Apnea total (master instructor). His passion for freediving extends to regular training and competitions where he has broken national records 9 times. Cristian is the current record holder for Colombia of all the depth disciplines with marks of 85m FIM, 85m CWT and 59m CNF
---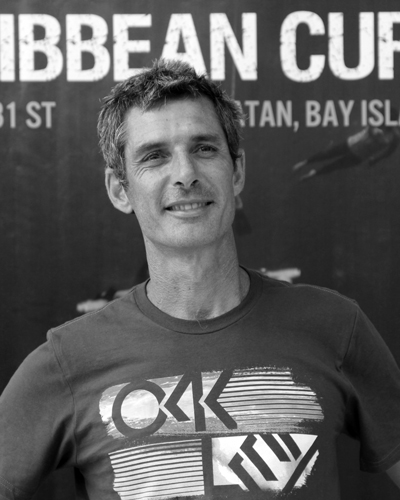 Esteban Darhanpé
Owner · Freedive Instructor
---
Esteban Darhanpé (ARG) moved to Honduras in 2000. Over the years he has become the local reference for freediving on Roatán thanks to his continuous effort to promote and practice the sport. He organized the first freediving courses in 2010 and created and organized the annual Caribbean Cup Freediving Competition in 2013. Since its inaugural event, the Caribbean Cup is considered one of the more important competitions in the world, bringing in athletes, world record holders, world champions, and national record holders from five different continents to compete annually.
Esteban is also organized of the the 2017 AIDA World Championship and the 2019 CMAS Outdoor World Championship.
More information